You can read other parts of this series by clicking this link.
When I originally titled this series "The Elusive Mr King", I chose the word elusive because of just how hard it had been for me to find Wang Yaohui's details originally.
As it happens, he's become more elusive of late and no one I've spoken to quite knows where he is. In this part of the series, I thought I'd share some possible candidates.
I also have made a conscious decision to try to refer to his real name as much as possible. I think it's important now that we refer to Wang Yaohui rather than "Mr King" to prevent any obfuscation.
---
London
One of the most logical places to think where Wang might be is London; after all his common law partner Tang Yuhong and children live there, and between them they have four properties in the capital.
However, my contacts have told me that Wang has not been seen in London since 2020 at the earliest – something I must admit I'm quite surprised about as it feels like he has moved some of his business empire here.
In the last part of this series, I mentioned the company UK Wealth Holdings Development Ltd (UWHD), and this brochure of some of the properties they were developing.
At the start of this year, UWHD moved their office address to 10 Buckingham Place, a property bought by a company imaginatively named 10 Buckingham Place Ltd for £6.4M in May 2021. 10 Buckingham Place Ltd has one director and one named shareholder – Tang Yuhong.
When I visited in the week between Christmas and New Year it was pretty quiet outside, yet although most of the properties look like houses they do mostly contain offices.
While I was in London I also took a look at one of the properties in the brochure, at 22 Lancaster Grove, NW3.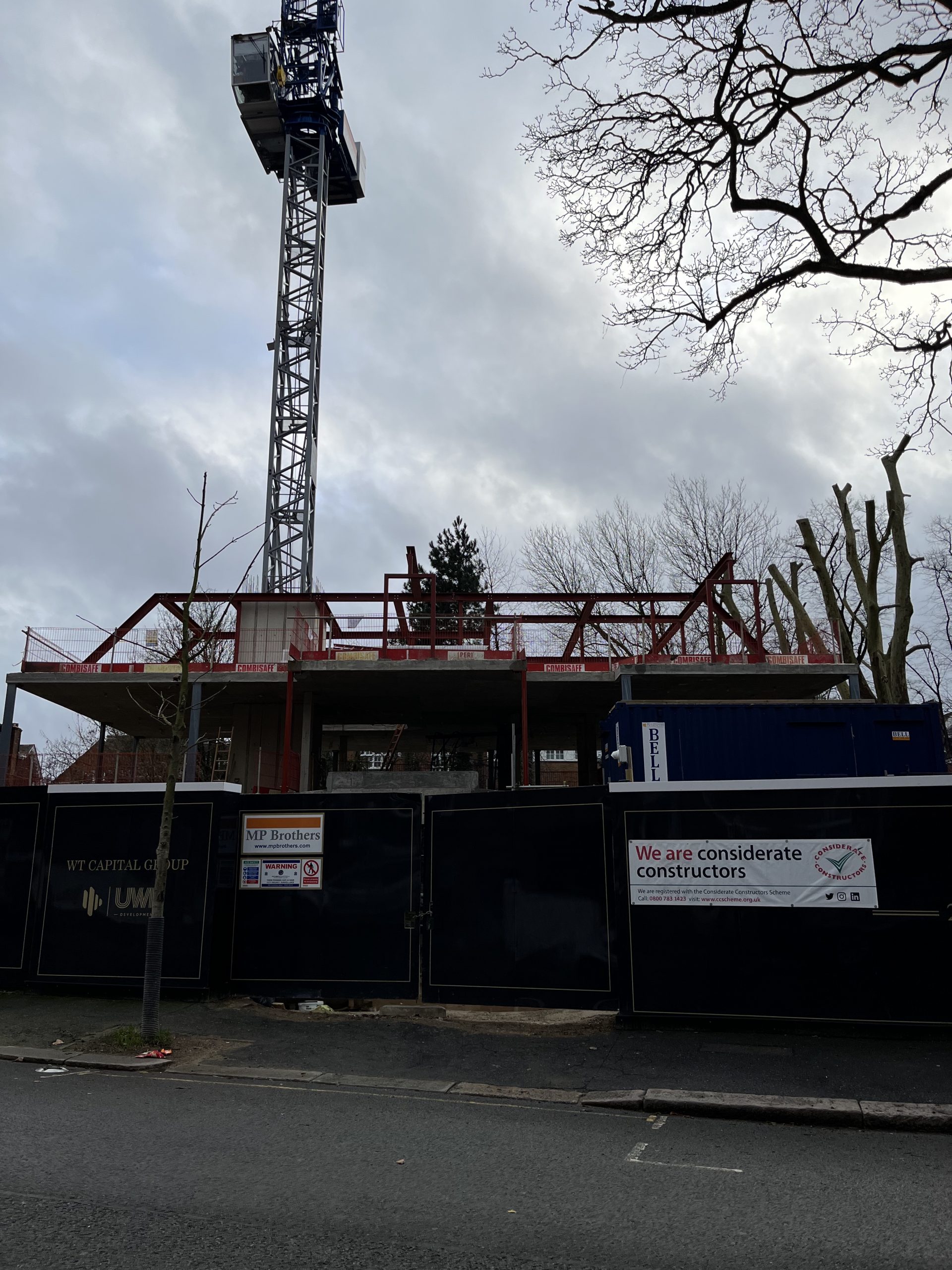 As you can see by my picture, it is in the midst of being rebuilt and I'm interested to see if they meet the estimated completion date of this year.
This property was bought for £12M in June 2015 by Tang Yuhong, and according to the brochure I have linked above UWHD expect the redeveloped property to be worth £20M.
The other property mentioned by UWHD, the aptly named "Nice Place" is at the end of a private gated lane so I've not had chance to look at it – not that there is much to see. It's derelict at the moment but I understand there is outline planning permission to build a new housing property on the site.
---
America
One of my contacts told me it was possible that Wang was in America – something I had not heard before.
However, a google search brings up two interesting properties which show Wang was resident there for a while too.
The first property is this one in Hillsborough, California.
As the house was sold in 2021 I'm fairly sure he is no longer there; indeed further checks online make me think that Wang hasn't been resident since 2017.
The house is in a boujie area of Silicon Valley, which was described to me by a friend who grew up there as "Millionaires Row".
There are a couple of other addresses for Wang in California; this one was sold in 2020 but I believe Wang has not been resident there since 2019.
While it means I have no idea if Wang is in America right now, it is interesting to find that he owned property there – and that he had access to money back into the 00's.
It also makes me believe that his flight from China wasn't as dramatic as I thought it might have been; while it's true that he was naturalised as a Cambodian citizen in 2015, it's also clear that Wang had other bolt holes he could have gone to before then.
---
The Plane
One of the ways I've tracked Wang's movements in the past is by following his plane. A contact in the far east made me aware that Wang (via a Samoan company called Asia Engineering Group Ltd) owns a Bombardier Jet with the callsign T7-CAM.

I've checked this out at airframes.org which confirms the ownership of the plane as said above, however I know from other contacts that My Jet Asia no longer operates the plane having had a bit of a falling out with Wang.
There are quite a few websites that offer tracking of jets by their call-sign which makes this quite easy. I've taken the following screenshot from flightaware.com of the last three months flights of the plane T7-CAM.
As you can see, this plane has been bouncing around China for a while – so is it possible Wang has returned to his home country?
Again, like with everything else in Wang's life this is a hard thing to pin down. While it is easily possible he has returned to China, I personally don't think he has.
I can't offer anything solid for this, but I was made aware of a case in Beijing last year where a senior civil servant was busted for taking bribes.
The man concerned, Li Wei, was a member of the Communist Party of China, and was a bureaucrat within the Beijing party apparatus. He was accused of taking bribes worth RMB32,963,481 during his 2001-2019 tenure to provide assistance in real estate development in the Chinese capital, among other things.
There has been absolutely nothing that has come out about who Li bribed, but my contact is insistent that one of the people also involved is Wang Yaohui.
Bearing in mind Wang was already wanted for questioning in one case where a bank official was bribed to give loans to a company Wang owned, it's not beyond the realm of possibilities to believe that Wang bribed officials too.
---
Elsewhere
There are a few other places Wang could be right now, for a variety of reasons.
Cambodia is a possible due to Wang's diplomatic passport making it easier for him to get into and out of the country, and with UWHD talking about their investments in the One Park development (which is officially owned by BSHL shareholder Vong Pech) it could be that Wang is there to check on how that is doing.
However, the rumours there aren't good either, with Wang allegedly having to cough up a parcel of land in repayment for some serious gambling debts built up in the casinos of Sihanoukville.
Singapore is also a good shout as Wang has a residential property there that he shared with his partner and children for a while. I'm investigating a couple of connections between Wang and a Singaporean telecom firm at the moment (which is also connected to Cambodia) – and with that company being a public entity rather than a private one it might be that they're trying to get a listing on the Singaporean Stock Exchange.
It's even possible that Wang is spending some time checking out his copper mine in Zambia. When I visited Wang's office in Hong Kong, I could see through the front door a picture of his company Zhonghui Guohua Mining Industry's mine in Ichimpe, Zambia.
I found this piece dating back from this time last year talking about how Zhonghui are going to inject another US$600M into the mine over the next five years. There was some quotes from a vice-president of the company named Brett Wang; however, I have found no connection between him and Wang Yaohui yet.
Conclusion
If you've made it this far, well done. I'm afraid there isn't much meat in this story – more just some of the bones of the continuing investigation I've been doing over the last few months into Wang Yaohui.
The only thing I can really offer from this story is to impress on people that Wang seems to have access to lots of money and is connected to projects around the world.
Yet despite all of that, he doesn't put his name anywhere near them and runs them all via family and friends acting as nominees. All I want you to think about is why he does that – and if it's the same reason as his endless connections to BSHL shareholders and directors.