Back in January 2018, I wrote this piece looking into Vong Pech following the news that his company Graticity Real Estate Development were taking a stake in Birmingham Sports Holdings.
I noted back then the connection between Vong Pech and the Chairman of BSH Zhao Wenqing, along with BSH director Hsiao Charng Geng.
However, as I said in my piece then not much else is known about the would-be investor in Blues.
What I have found via the website opencorporates.com is that Vong Pech runs lots of companies in Cambodia as well as Graticity.
One of those companies I took particular interest in was called Cambodian Natural Gas Corp. Ltd.
Their website proudly confirms that the company was established under the supervision of the Cambodian government and that it is the exclusive natural gas operator in Cambodia.
In October 2018, I looked at the owners of Cambodia Natural Gas Corp, who are listed by opencorporates as Asia Pacific Energy Holding Group (Singapore) Ltd.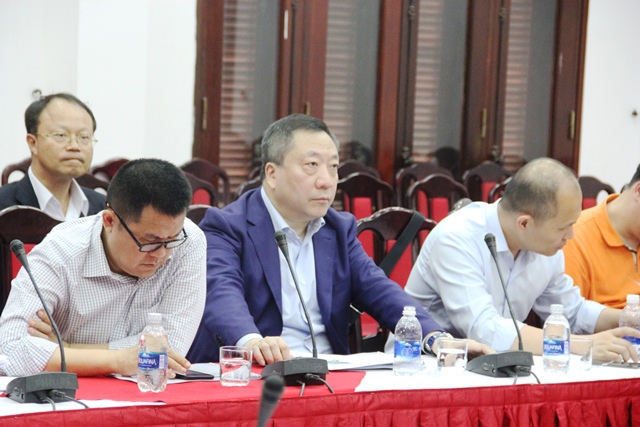 Asia Pacific Energy are interesting as while they are officially owned by a BVI company called Smart City Investments Ltd along with a Cambodian lady named Sopheap Choeung, they were being represented by Wang Yaohui (aka the elusive Mr King) in talks with a Vietnamese tourist site.
Furthermore, one of the directors of that company is listed as a Singaporean citizen by the name of Leong Chee Kong, who it's my understanding has been employed by Wang Yaohui as a driver.
Given the links between Vong Pech's companies and people or companies who are linked to Wang Yaohui, it's not a hard jump for me to think that Vong Pech is also controlled by the elusive Mr King.
However, I wanted to find more proof that this particular deal has Mr King's fingerprints on it.
Enter Oriental Rainbow Investments Ltd.
The original announcement confirmed that Vong Pech was using a BVI company called Oriental Rainbow Investments Ltd (or 東霓投資有限公司 -Dongni Investment Company Ltd in Chinese) to make the purchase, and that the company was 100% owned by him.
I wasn't surprised to find it was a BVI company doing the buying because many people choose to use BVI companies as investment vehicles; mostly due to the fact that it's very hard to get any info on companies domiciled in the British Virgin Islands making it a very easy way to keep things private.
However, a little digging online found a company with the same name as the purchaser in this deal (in both English and Chinese) that was registered as a foreign company in Hong Kong.
Using the Hong Kong company registry, it was possible to get a few details of that company.
As expected, there is nothing regarding who were the shareholders in the company when it was set up in 2018; and the HK head office address for the company was at a service company who looks after 30,000 clients, all conveniently located in the same place.
However, the Hong Kong company register requires directors of the company to be listed, along with their address and passport number.
The name Wang Zhaochen means nothing to me, and there is no such building that I can find in Hong Kong that bears the name "Pui Wo" – but the rest of the address is very familiar.
The proper name for the building at 1 Connaught Place, Central, Hong Kong is Jardine House – somewhere I've been lucky enough to visit myself. Furthermore, I happened to visit the same numbered suite, on the same floor as the one given as the address of Wang Zhaochen.
The reason I visited that office is because it's the Hong Kong office for a variety of companies, who all have one person in common – Wang Yaohui.
Now it might just be an incredible coincidence that the purchaser in this deal shares the same name in both English and Chinese as one that was run by a guy in Hong Kong based in the office of the elusive Mr King, but I don't believe in coincidences myself.
This for me confirms that this deal is one which gives Wang Yaohui more direct control of the club, without exposing him to the Owners and Directors Test.
It actually doesn't change anything in the short term – Wang Yaohui has been the man putting money into the club for some time. It does however change the route the money takes into the club, making it harder for regulators to see where the money comes from.
Whether this is good or bad comes down to trust.
The deal says that Oriental Rainbow Investments, as purchaser has to recompense BSH for losses, that the loan cannot be recalled and that everything continues as normal.
I guess the question is – do you trust Oriental Rainbow Investments and whoever their owners actually are to stick to the deal?